S&OP Director ǀ Senior Supply Chain Manager ǀ SC Projectmanager
KANDIDATEN VOORGESTELD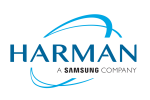 Multiple positions vacant for developing HARMAN's Supply Chain!
HARMAN (harman.com) designs and engineers connected products and solutions for automakers, consumers, and enterprises worldwide, including connected car systems, audio and visual products, enterprise automation solutions; and services supporting the Internet of Things. With leading brands including AKG®, Harman Kardon®, Infinity®, JBL®, Lexicon®, Mark Levinson® and Revel®, HARMAN is admired by audiophiles, musicians and the entertainment venues where they perform around the world. More than 25 million automobiles on the road today are equipped with HARMAN audio and connected car systems. Their software services power billions of mobile devices and systems that are connected, integrated and secure across all platforms, from work and home to car and mobile. HARMAN has a workforce of approximately 30,000 people across the Americas, Europe, and Asia. In March 2017, HARMAN became a wholly-owned subsidiary of Samsung Electronics.
Due to the continuous rapid growth of HARMAN's sales-volume and organization, EMEA Operations is looking for Senior Supply Chain Professionals to further develop and professionalize the Operations Department.
We are looking for senior professionals for the following positions:
About the EMEA Headoffice in Amsterdam
The headoffice is based in Amsterdam (Herikerbergweg) and provides international professionals in different disciplines a modern and well-decorated workspace. The atmosphere is informal, ambitious and eager.
Short role-description
S&OP Director - Define goals, process, team and metrics to ensure the success of the S&OP process and strategy for continuous improvement. Strategic leader, architecting the overall cross-functional processes and developing S&OP process. Provide leadership to Demand Planners and S&OP Specialist. Click here for the full job description
Senior Supply Chain Manager - Maximizing supply chain efficiency and effectiveness in an international surrounding. Warehousing and distribution in EMEA. Development of warehouse and distribution footprint. Senior Manager responsible for Transportation, warehousing (3PL), stock control and supply chain coordination. Providing leadership for the team consisting of 7 FTE. Click here for the full job description
Supply Chain Projectmanager / Engineer - Managing critical supply chain / operations projects across departments. Responsible for designing, analysing, executing, managing and realization of complex, international SC optimization projects. Expert in SCM, logistic engineering, transportation and network design. Both conceptual and analytical projectmanagement role. Click here for the full job description
How to apply
If you're interested in one or more of the positions, we are pleased to receive your application. You can do this by clicking the 'SOLLICITEER' button below this page and fill in your personal details. We would like to ask you to mention which role you're interested in in the motivation field.
When you have questions about HARMAN or the positions please do not hesitate to contact Martin Dröge, Recruitment Consultant. M: 06-10992808 / E: m.droge@logischwerving.nl
About Logisch werving en selectie
Logisch is specialized in recruiting and selecting Bachelor and Master professionals in the area's of Supply Chain, Logistics and Operations. We mediate in both permanent and temporarily opportunities in the Netherlands.
Opdrachtgever
Harman Lifestyle Division EMEA
Publicatiedatum
02.10.2018
Publicatie eindigt
30.11.-1
Recruitment Consultant
Martin Dröge
M: (06) 1099 2808
Medewerkers
Meer details
Standplaats
Herikerbergweg 9
,
1101 CN Amsterdam
Match criteria
Bezoekers van deze pagina bekeken ook deze vacatures: